THE SKILLS SHORTFALL
Research suggests that many graduates worldwide are not 'workplace ready'. In India, for example, nearly 80% of employers believe graduates aren't work-ready on entering the employment market, according to a survey by the Chartered Management Institute. Meanwhile, almost one-fifth of recent graduates in the US said their college education did not provide the skills necessary for their first job, and about half decided not to apply to entry-level positions because they felt they were not qualified, according to a recent survey by Cengage. The numbers are even more dramatic in India, where 90% of students are not workplace ready, according to one report from 2018 and 60% of engineering graduates stay unemployed every year, according to a report of the India Council of Technical Education. According to the 2020 Survey for Skills Gaps in Recent Engineering Graduates by the American Society for Engineering Education (ASEE), some of the critical skills lacking in students concern additive manufacturing, digital twin, and model-based systems engineering, with 46% to 66% of respondents expressing that they were inadequately prepared in these three disciplines.
"I wished I had more preparation for working on enterprise-level software programs," remarked one student.
Meanwhile, another explained: "My transition to the industry was met with a steep learning curve to be truly effective with FEA tools, statistical analysis software, and computational platforms.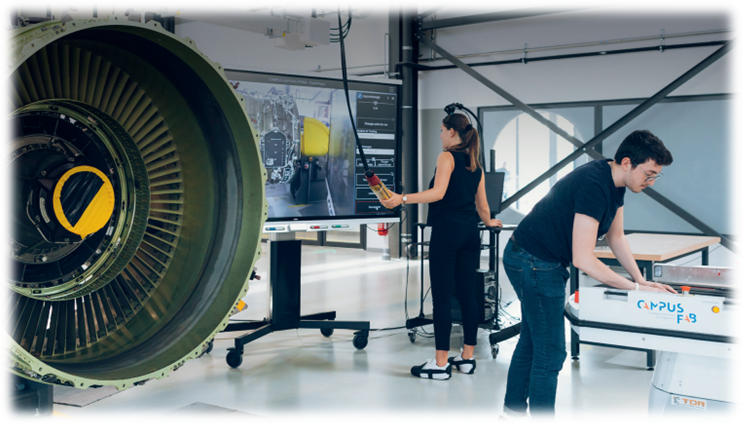 WHOSE RESPONSIBILITY IS IT TO CLOSE THE SKILLS GAP?
There are four main groups of stakeholders that are best equipped to close the skills gap. These are.
UNIVERSITIES,
EMPLOYERS,
GOVERNMENTS,
And STUDENTS.
However, they all face different challenges. Let's address universities first. Universities should play a role in equipping students with the science and technical skills required in employment while some organization-specific skills will be taught in the workplace. An EU-funded study called EUGENE identifies a number of best practices for universities, including the formation of industry advisory boards, conducting surveys with employers, ensuring placement feedback, and the creation of joint educational innovation projects
Employers, meanwhile, also have some responsibility and are uniquely situated to diagnose their own needs and shortfalls. But putting it into practice is proving challenging. In India, for example, while all stakeholders agree that work-based learning through internships is an essential instrument to increase employability, companies are not equipped to create the multitude of internship positions that would be necessary. As a result in 2017, only one percent of Indian engineering students had substantial internship experience and 60% of graduates remained unemployed. Governments also have sway. They can implement regulations and initiatives encouraging both industry and academia to take action. This approach is already proving successful in France, where internships are mandatory for all engineering roles. As a result, all graduates leaving school have work-based experience.
A fourth group is the students that act to reduce the gap through online learning and certification, for example. It's important that they learn and acquire skills that will help them boost their employability.
CLOSING THE GAP IS KEY
87% of executives said they face a skills gap in the workplace, according to the McKinsey Global Survey. By closing the gap, new hires can be more productive. Kerenza Harris agrees. "By closing the gap, everyone is better off," she said. "From an employer's perspective, we will need to spend less time teaching the basics. But at the same time, the graduates get more independence – which means they become more well-rounded. That's a far better experience." According to Harris, the answer lies in creating a stronger relationship between industry and academia. "This is required to create academy training paths that meet industry needs," she said.
A PLATFORM FOR THE FUTURE
Experts agree that gaining experience with the advanced digital engineering tools used by many employers is an increasingly important part of students' hands-on training. And this is where platforms, such as Dassault Systèmes' 3DEXPERIENCE platform, can be incredibly useful
A PLATFORM FOR THE FUTURE
Experts agree that gaining experience with the advanced digital engineering tools used by many employers is an increasingly important part of students' hands-on training. And this is where platforms, such as Dassault Systèmes' 3DEXPERIENCE platform, can be incredibly useful
To get more updates on the 3DEXPERIENCE platform Follow Us on LinkedIn: Click Here
For more details Like Us on Facebook: Click Here
For videos SUBSCRIBE to our channel: Click Here
Get A Quote Today: Click Here